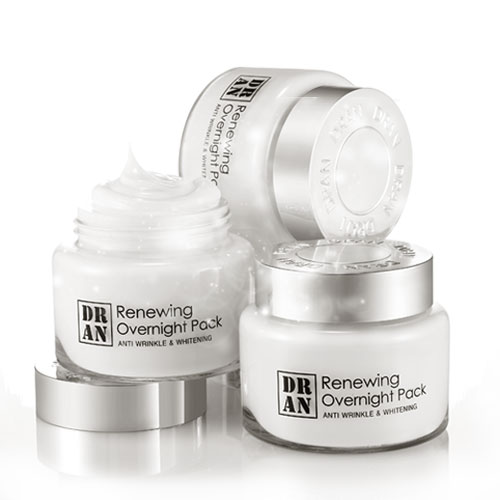 Renewing Overnight Pack
The overnight is the best sleeping pack product I have ever used, it can keep my skin moist all night. My skin used to secrete a lot of serum during night due to moisture loss, so in the morning my face was very oily and big pore. But with overnight pack, my face is fresh and clear, not oily at all in the morning. This is properly the product with the most obvious effect on myself.
Silk Cocoon Extract efficacy in Cosmetics:
Strong moisturizing effect, more in locking the moisture in the skin, prevent moisture loss
Natural anti-wrinkle factor, accelerate the formation of collagen
Brightening up skin tone and dark spot
Smoothen the skin texture
Restore skin elasticity
D'RAN Overnight Pack Key Ingredients:
Silk cell extract
Snail extract
Placenta protein
Hyaluronic acid
Texture:
Medium thick. Forms a silky moisture film above skin. Can feel it immediately.
100g / 3.5 oz.