TUAmazing carries a full anti-aging line of personal care devices. Utilizing Electro Muscles Stimulation technology to lift, tone and sculpt your face and neck to restore tone and youthful look to your face, representing a major alternative for those who cannot or do not want to do costly plastic surgery, botox, filler injections or laser treatments. Our non-surgical face lift devices are patented and safe to be adapted into your facial toning program to help restore volume and vigor to supporting muscles, stimulate circulation and help to tighten the skin. Our TUAmazing line is 100% designed and made in Italy.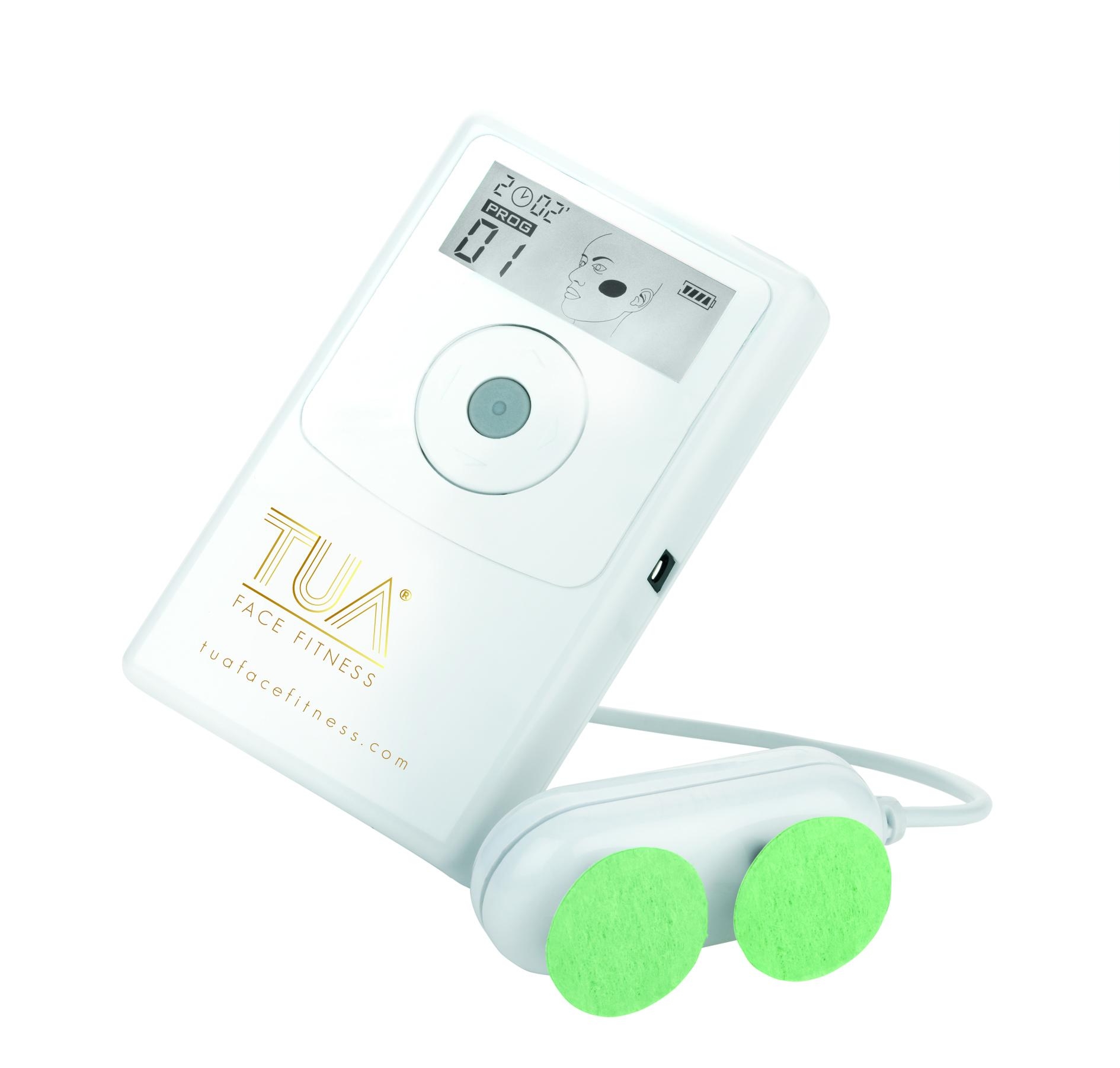 TUA Face Fitness
Smart Facial Lifting & Toning Device
Using hydro electronic micro-current technology to stimulate muscle contractions causing your face and neck to lift and tighten. The only fitness device in the market introduces 5 level of pre-programmed exercise frequency to 5 different areas of the face according to muscles thickness and density for muscles stimulation optimization. One of many users favorites is its well thought out engineering design to not having to succumb to long term cost of cream or gel for conductivity as well as the disruption of reapplication to prep the skin moist during the treatment. Just plain tap water will do and you're good to go!
A marvel and a smarter choice to exercise your way to a youthful face and neck and a luscious skin in no time.
FREE SHIPPING
A patented electrode that has been ergonomically designed for optimum positioning on the various facial areas. The mobility and flexibility of the 2 stainless steel electrodes (covered with special cellulose contact domes) means they can adapt to all facial areas and have perfect contact with the bends and contours of the different physical configurations of the face and neck.
No need for conducting gels or creams. Simply moisten your sponges with tap water, set your intensity level and place your wand where you want to start treatment. You can feel your TUA working!
The smart way to lift, tighten and tone your face & neck. The Electro-Stimulation Face Toner, Wrinkles Reducer.
TUA Tre'nd (Europe) and TUA Face Fitness (North America) are exactly same device.
TUA Tre'nd is available for purchase while supplies last.
FREE SHIPPING
The original toning machine that sculpts, tones & rejuvenates your face and neck muscles. Tua Viso is the gift that keeps on giving … to your appearance, state of mind and personal well being. With the Viso technology you work the muscles under the skin to restore the firm, toned support of a younger, yet natural looking you.
The unit is compared to a handheld cordless phone. It's easy to hold and is user friendly. Two options for you to choose from. It powered by a rechargeable or 9V battery.
FREE SHIPPING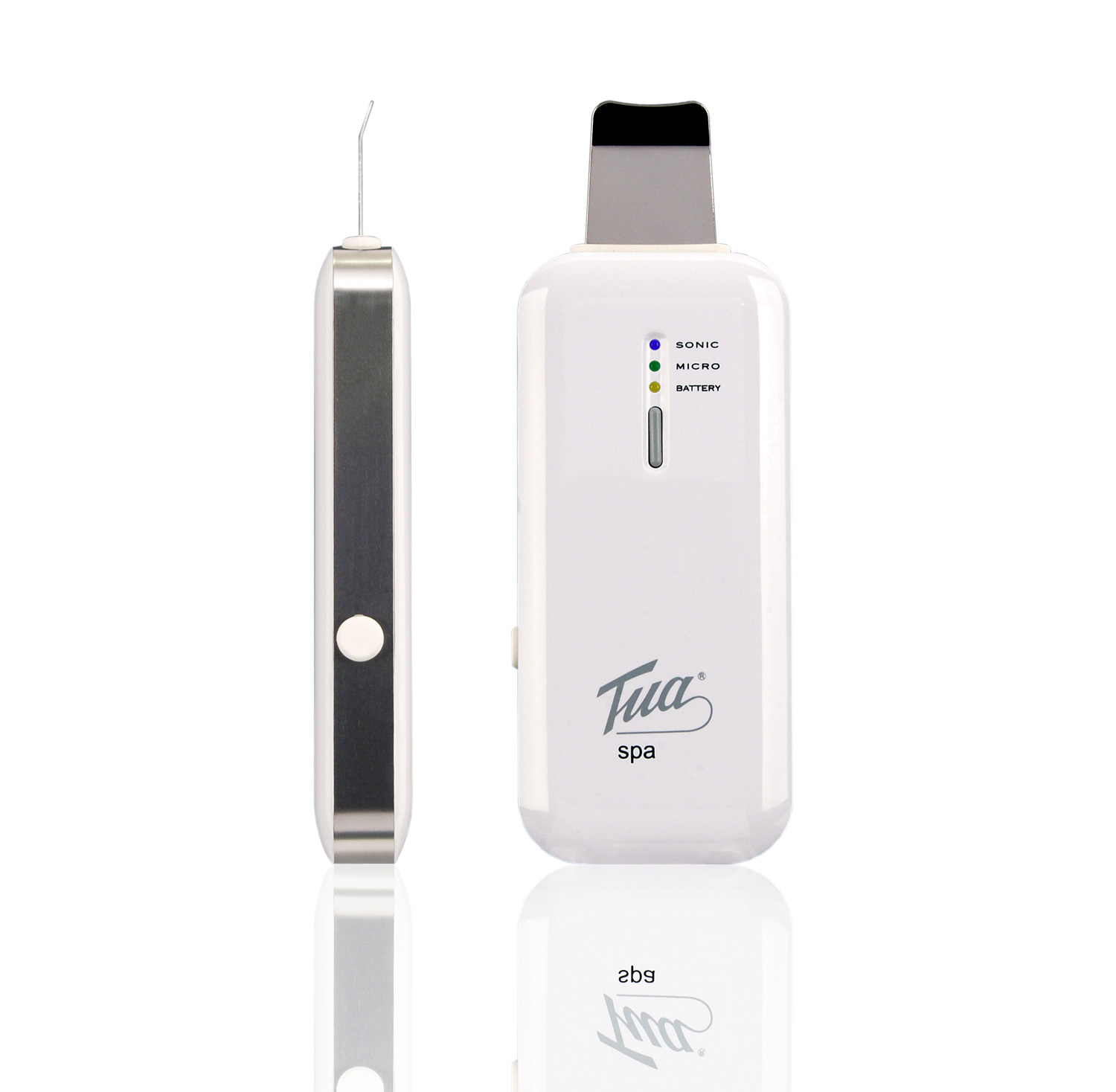 5 Professional Spa Treatments in One, your beautiful, smooth and brighter looking skin starts here. Uses hydro-ultrasonic & micro-current technologies for safe, anti-aging results.
Clinically Proven Professional Level Treatments …
- Ultrasonic Cleansing removes dirt & impurities
- Ultrasonic Peeling refines skin texture & glow
- Ultrasonic Micro-massage boosts elasticity & radiance
- Micro-current Stimulation lifts facial and neck muscles
- Skin Booster for a noticeably firmer face and neck
FREE SHIPPING